NEW YEAR STAMP
Answering another popular demand, the SNA Postal Administration has issued a stamp dedicated to the coming year 2002. It is the first self-adhesive stamp issued by this country.
Below we show the preproduction design of the stamp and also the stamp itself. It was designed by the Stamp Concept company, located in Ciudad de Leon, and it was printed as usually by the Courvoisier SNA. The print run is of 200.200 pieces only.
The special cover, with a Swiss Christmas stamp and the SNA New Year issue were cancelled at the Bern Bethlehem postal office.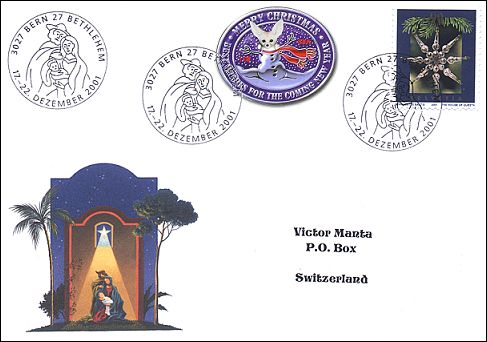 This cover is one of the jewels of webmaster's SNA collection.