AMATEURS OF THE
SNA - USA PHOTOGRAPHY
Mr. Jim Griffith has recently presented on the newsgroup RCSD an interesting continuation of the new U.S. "Masters of Photography" sheet. The Webmaster General of the SNA site has adapted it to the SNA standards, in the form of a joint issue USA - SNA, this thanks to the friendly approval of sheet's author.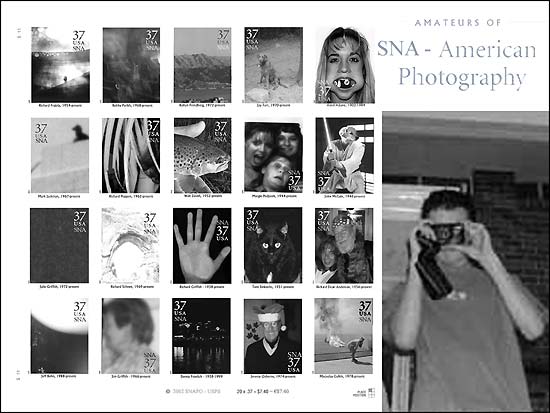 The sheet, launched on August 13, 2002 simultaneously in the USA and in the SNA, was issued in 1,000,000 pieces, all numbered on the verso of the sheet. Just to remind that the August 13 is known as the International Day of the Amateur Photography. The face value of each stamp is of US$0.37 and of €$0.37, which makes as much the separate stamps as the sheet valid for franking in both countries.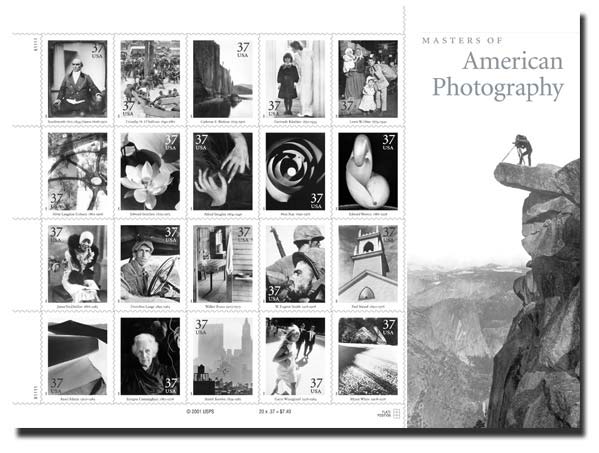 Please see above the original US sheet, issued in 2001, and named Masters of American Photography.