I have offended God and mankind because my work did not
reach the quality it should have (Da Vinci's dying words)
Aishwarya Rai was born in the south Indian state of Karnataka in Manglore on 1st of November 1973. She was younger of the two siblings, her brother being 3 years elder. When she was about 4 years old her family moved to Bombay permanently. Her father worked as a merchant navy officer.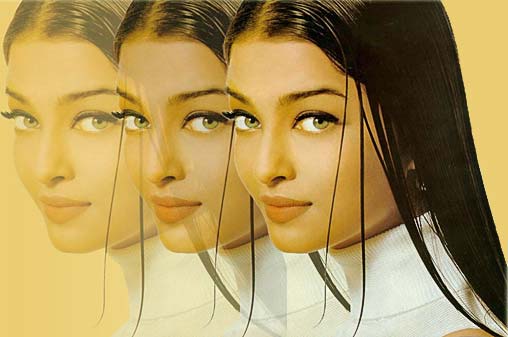 Aishwarya did her schooling at Arya Vidya Mandir, Santacruz. Academically, she did very well and earned her position as the head girl of her school. Ash chose the science stream while at DG Ruparel College, her favorite subject being Zoology. Aishwarya wanted to do medicine, but circumstances didn't let her. Instead she chose Architecture and passed the interview at Raheja College with flying colors. By this time, Aishwarya had started getting modeling assignments. She then decided to take a break from architecture and concentrate on modeling. From that point there was no looking back. Ash became a household name with the Pepsi ad campaign. She was crowned Miss Femina World and went on to win the Miss World title at Sun City in 1994. Ash had now joined the Bollywood film industry and working under many prestigious banners. She is also a permanent ambassador of the Swiss watch company Longines.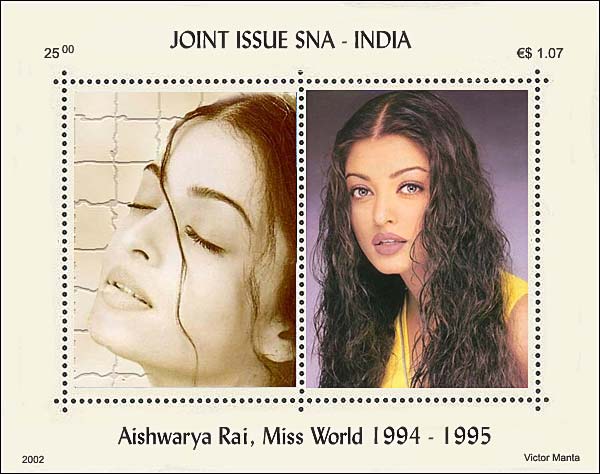 The sheet, shown above, was issued the 24th of December 2002 concomitantly in the SNA and in India. This is the first one of the previously announced series that will show personalities awarded the Miss World trophy. Stay tuned!